Women's farming group at Gadi
Sustainable community farming project for 45 ladies in Gadi
Women's farming group at Gadi
Farming group at Gadi
This very successful project cost only £1500 to get 45 women set up in sustainable community farming project.
With that money we were able to secure the land, secure it from wild animals and buy the initial seeds and tools, and other gardening inputs. It also provided some training in the following areas, basic gardening, leadership, and financial management.
The hard work of the women's group paid off in the first growing season where there was enough food to feed their families and some to sell at the market. The profits will help sustain the project with new seeds and maintenance.
This is our third women's gardening group, and we have the capacity for more should we get some funding. We need a minimum £1000 to get another group of 20 women set up.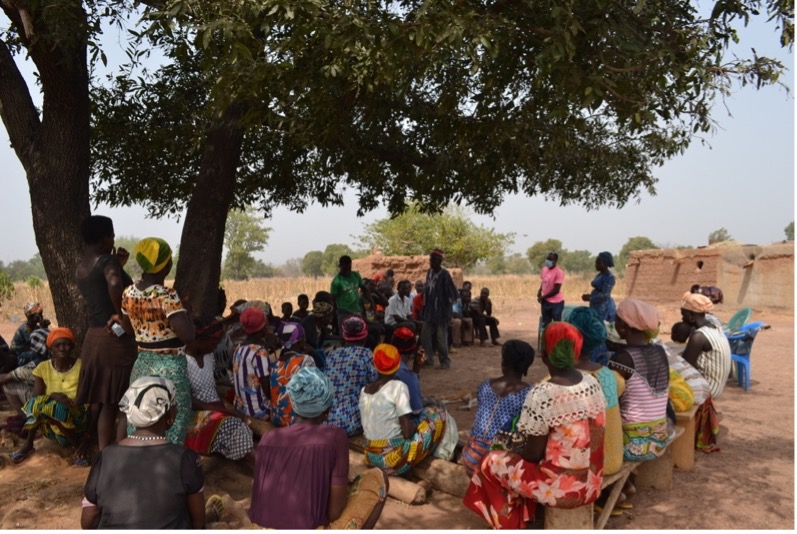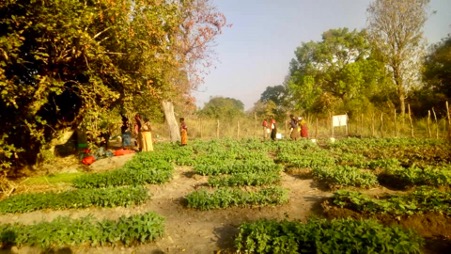 The plight of the community was brought to the attention of Ghana Outlook, and it was decided that we should support this community to solve the plight of the rural women who traditionally does not have a right to own land and dependent on their husband's income and farm. With the garden, women are able to come together discuss their issues and help each other economically.
As with all GO projects, community consolation take place and MOU's agreed to ensure the success, maintenance and longevity of the project once completed, it must achieve basic objectives:
Give economic independence;
Provide nutritional food on their table;
Reduce dependence on charcoal burning and firewood gathering as their only way out in the dry season;
Enable to provide their family support especially their children school and health needs.
Community comments:
"We got to have our own money now. Even though we save them as a group, but we are not worried any more where to get money when our husbands will not give us any because we have something saved. We can cater now for our needs and our children's needs. Thank you so much donors," said Agnes Zoyaari, a mother of five.
"Because of the garden, it saved me from buying vegetables in the market and I have enough to feed my family, and the vegetables that I pick from our garden is safe because we know where it came from and how we watered them. I am very happy with it because I am giving my children nutritious food to eat," Rita Bewel pointed out.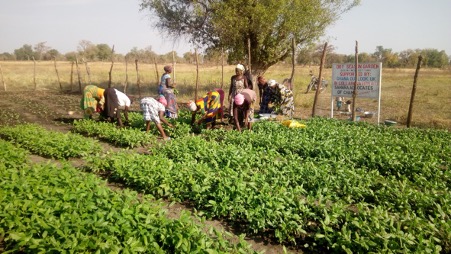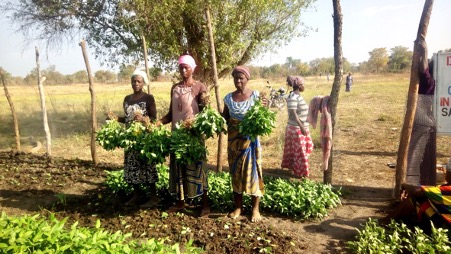 The group added that they have realised the value of garden because they have been seeing more green vegetables during the season compared to the previous years. They are grateful for the nutritional value it gives to them and their family as well as the economic power it provides.
Ghana Outlook is very grateful for the help and support of our Ghana NGO Partner, 'Sahara Advocates of Change' for their detailed professionalism in getting this group of the ground and providing all the essential training.