Latrine for Wechiau Junior High school
The community and school build the latrine
Latrine for Wechiau Junior High school
Wechiau Junior High School, Wa District, Upper West Region
This project came about following a site visit where the teachers and staff explained that they had to walk 1km into the bush to defecate. There was always the danger of snake bites and where there had been numerous recorded snake bites and some quite serious. The community and students had attempted to build their own latrine out of mud brick but did not have enough building materials.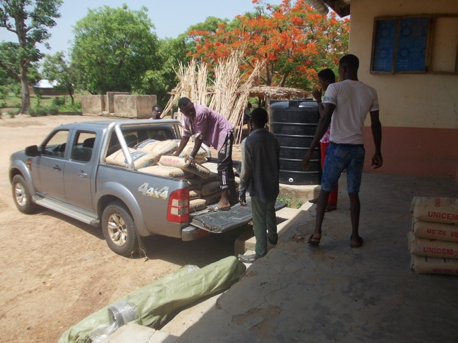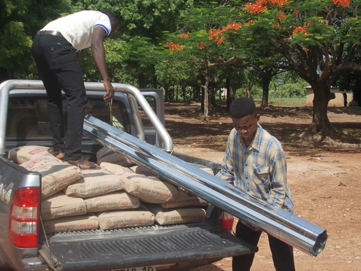 It was agreed that Ghana Outlook would try and seek funding for a latrine on condition the community would build it at no cost. It was agreed and GO eventually in a position, thanks to a generous funder, to purchase the building materials. The end result is what you see. Thanks to Sahara Advocates for Change (SAC) for managing the project on behalf of GO.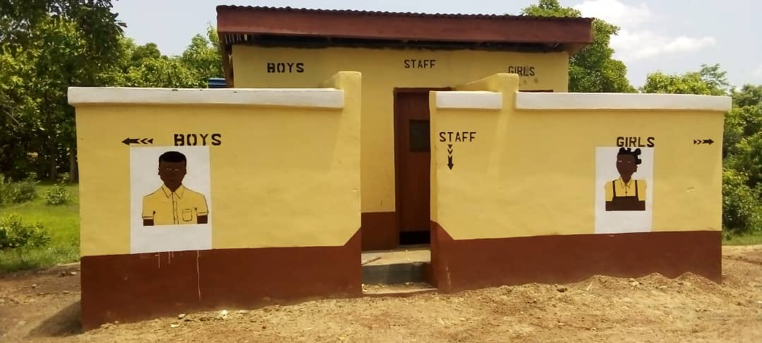 All the bricks were made on site by the community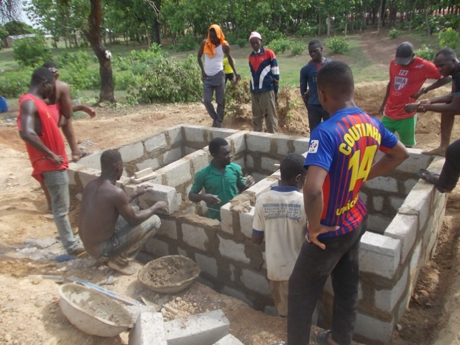 David Kpanaa, a JHS 3 student, and among the volunteer workers of their newly constructed latrine said that they now can free themselves without fear. He pointed out that the new toilet will give no cause for the snakes to bite them, and thank the donors who made the toilet possible.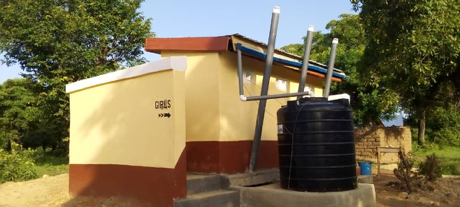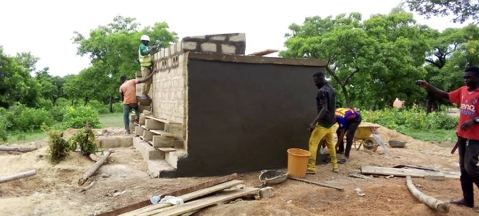 Jenifer Bondadirie, a-JHS 3 student, thanked the donors for coming to their aid as the girls now have privacy to ease themselves especially during their menstruation.