Desks for Sanouri Primary School
Desks and slates provided for students at Sanouri Primary School in Wa, West District
Desks for Sanouri Primary School
Sanouri Kindergarten and Primary school. Wa, West District
Children sitting on the tree branches cut down by their teacher from the nearby bush laid down on the dusty soil with a thatched roof shed attached to a concrete building while the teacher teaches the children with no board and teaching aid is a scene one will see as you approached the so-called KG "classroom" of Sanouri community.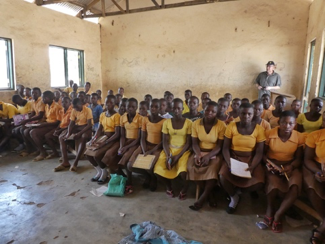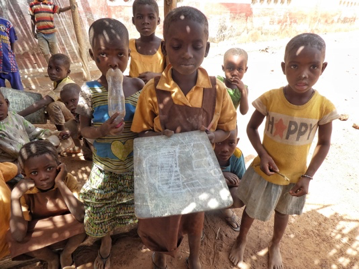 "Thank you to the people who helped us get our desks. We now can sit comfortably and listen to our teachers without fighting on who will sit on the desks, bench or the floor. We will do our share to take care of it because it is not easy not to have furniture. Please do not worry because we will take care of the desks given to us," shyly said by student prefect Daniel Kuumaara in the local language, a P-6 student during the turn-over of the items.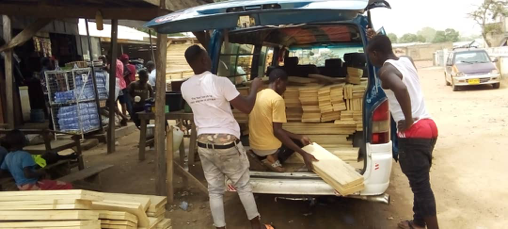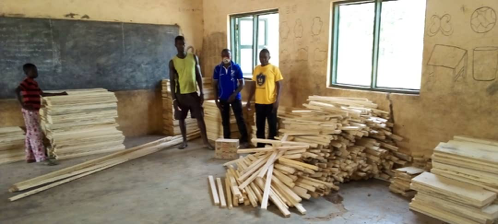 Little Cynthia Dare, a KG pupil when asked if she is happy with the items brought to her school, she shyly nod her head and when asked if we are taking back her bench, she said no.
As for Madame Kador Gyenyiri has not seen any new furniture given to the school since today "If not people from outside who helped us with this, we will not get any furniture for our children, so thank you so much," she pointed out in the local language.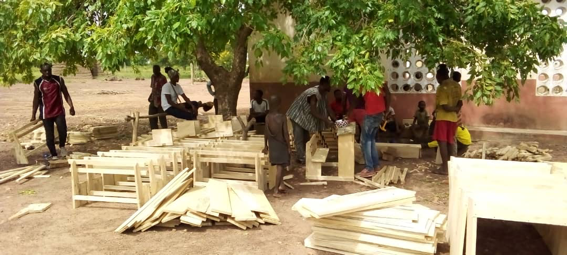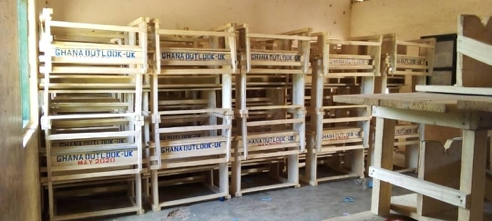 For the Tendaana, Mr. Tampour Sabo, "All I can say is a big thank you and nothing else except for God to bless you (donors) always to help others."
Both the SMC and PTA Chair Mr. Doonibe Niivuon and Mr. Dare Kuubile respectively are expressing their gratitude to the donors for the desks and added that though they needed more help especially in the primary structure, the kitchen and their doors but they will also try their very best to do what they can.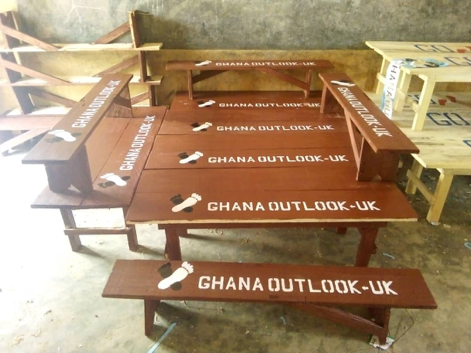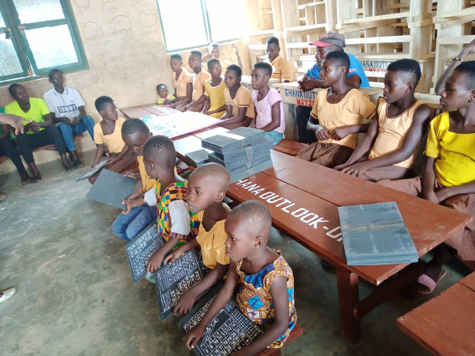 Lastly, Mr. Eric Baffon, Head Master of the School was very grateful of the donation of desks and writing slates, and assured Ghana Outlook and its donors that the desks and tables/benches will be taken care of so they won't spoil easily.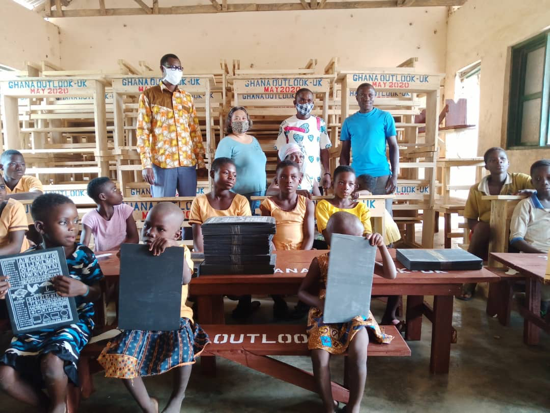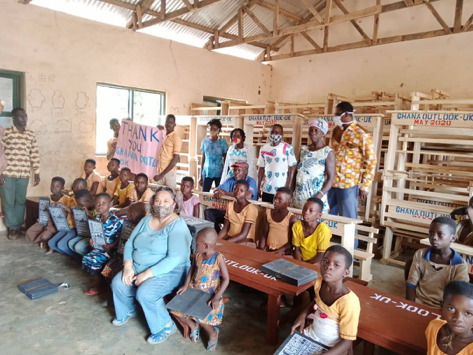 The children of Sanouri will not worry ever again on where to sit down or write down as they have 80 desks to sit on and 10 benches/tables as well as 80 slates to practice writing for the KG.