Akpokope Borehole
Safe water borehole project for Akpokope in the Volta Region
Akpokope, Volta Region
Things were desperate for the 1100 people community. Their only source was a muddy pond shared by wild animals and domesticated farm animals. Alligators also frequented the pond. The pond was a good 20 mins walk for most community members. Fetching water five times a day was very time consuming and left little time for anything else.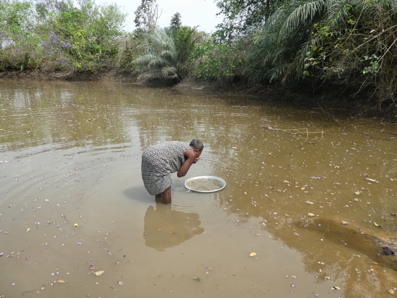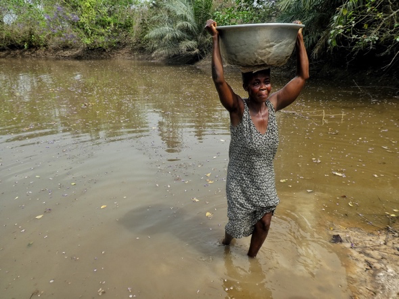 Thankfully Ghana Outlook was able to fund a safe water borehole. Community members like Amlworlor Abla who can been seen drinking and collecting the dirty water from the pond can now be seen receiving clean safe water on tap. This borehole is supplied with a good aquifer at 100m depth.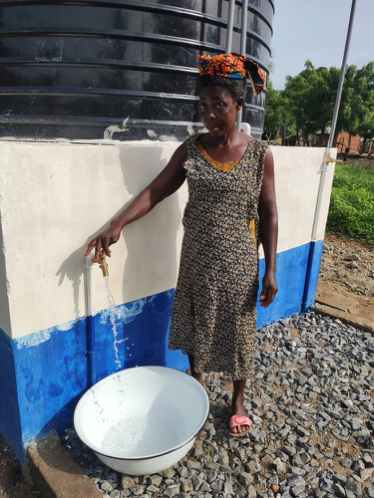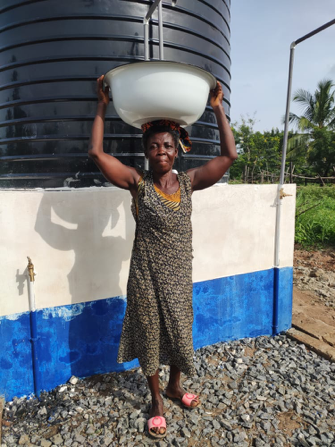 Amlworlor, spoke on behalf of the community to thank all the those, that they do not know, and who made this safe water possible. It will now free them of many diseases and sickness, which is a regular problem, and bring better health to the whole community. She went on to say that she never thought that she would see such clean water in her life, and now she can spend time on her farm growing essential crops.