Community Aqua Boxes
Relief items prepared for Ghana by Ghana Outlook and Christian African Relief Trust
Ghana Outlook have bought six blue "community aqua boxes" at a cost of £250 each. The boxes are going to six communities with very poor water resource's. Each box will filter 6 litres of water per min and can filter 500,000 litres before it requires replacing. Ghana Outlook hope to provide each of the six communities with their own water bore hole in the future.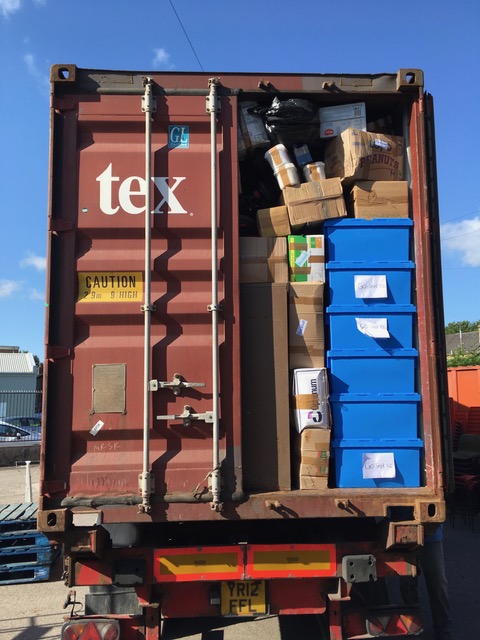 Project Update: 12th November 2018
Ghana Outlook have delivered five community aqua boxes and placed them into six identified risk areas where access to clean water is poor. The two schools, at Kwame Nyarko and Andoff, shown in the photographs are example of where these boxes are put to good use.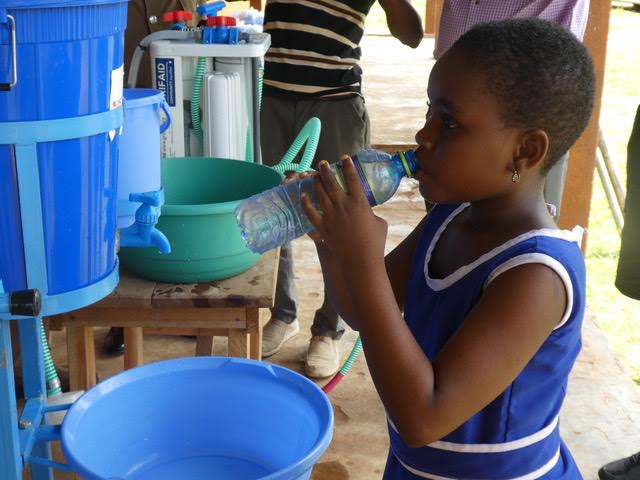 Each day, before school, the children fetch water from the nearest river source and place it into a large container from where, when required, it can be placed into a smaller container ready for filtering and drinking. This system is capable of providing all the children at each school with safe drinking water. This also goes hand in hand with hand hygiene where hand washing facilities reduce the risk of disease after using the toilet. The ultimate result is the placing of a water bore hole for the school/community and this is exactly what Ghana Outlook aims to do.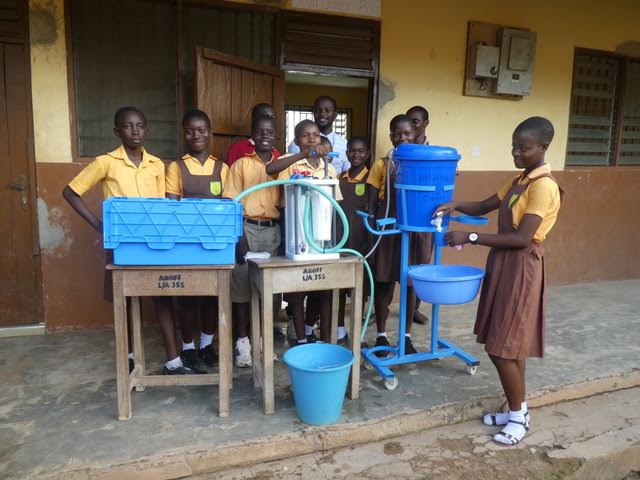 The filter box then can be transferred to another area identified by Ghana Outlook as a serious risk. With financial support we can provide more water boreholes and reduce the risks from dirty contaminated water for school and communities in deprived areas. A water borehole costs about £4000 which includes pre tests and research followed by installation.