Dolinguo Community Borehole
Safe Water, Health and Hygiene borehole project in Dolinguo Community Wa, West District
Dolinguo Community Borehole
Dolinguo Community Wa, West District
Population of 1145. No electricity, nearest clinic 22 km. Can be cut off for months in the wet season. Requirement: Safe water borehole - £5000
Current water source, one very old borehole giving very little yield. Most of community and school are having to fetch water from the stream and scoop holes in the dry season. A deprived community at the extreme end of the region and therefore suffers from little if any district support at all as it is a very difficult area to reach.
Ghana Outlook on behalf of Northallerton Mowbray Rotary club, UK, have provided a water filter to help make water safe to drink, but this is seen as a temporary measure the only real solution is the provision of a new safe water borehole.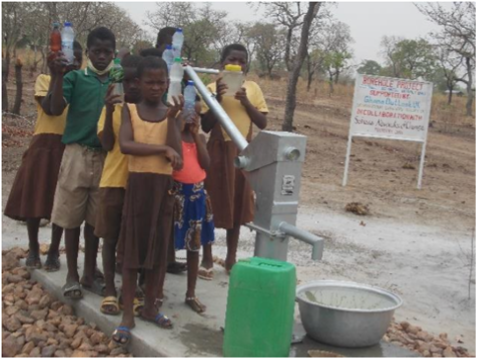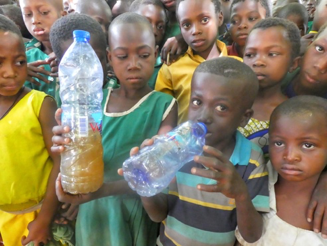 Felix, a senior boy at the school, showed us the water source that they were drinking from prior to the water filter being put in place at the school. It is surrounded by brushwood to stop wild animals gaining access to it. He made a simple plea for help in a request for safe water for his community. The community will still have to use the stream and scooping holes. As usual sickness and diarrhea along with more serious illnesses from unsafe water is a frequent problem in the community.
Because of the difficulty of reaching this community the cost of a safe water bore hole is £5000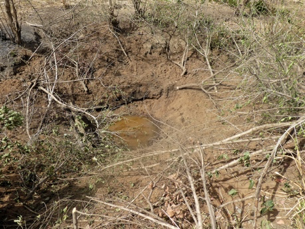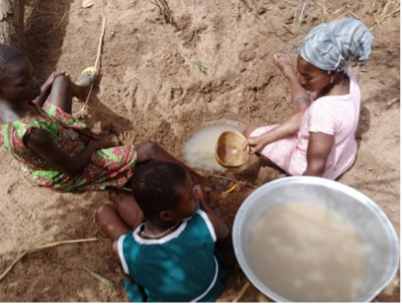 The completed project report can be accessed here